Grow your plant
Let's grow your business by developing content that your clients love so much that they can't wait to hear from you again.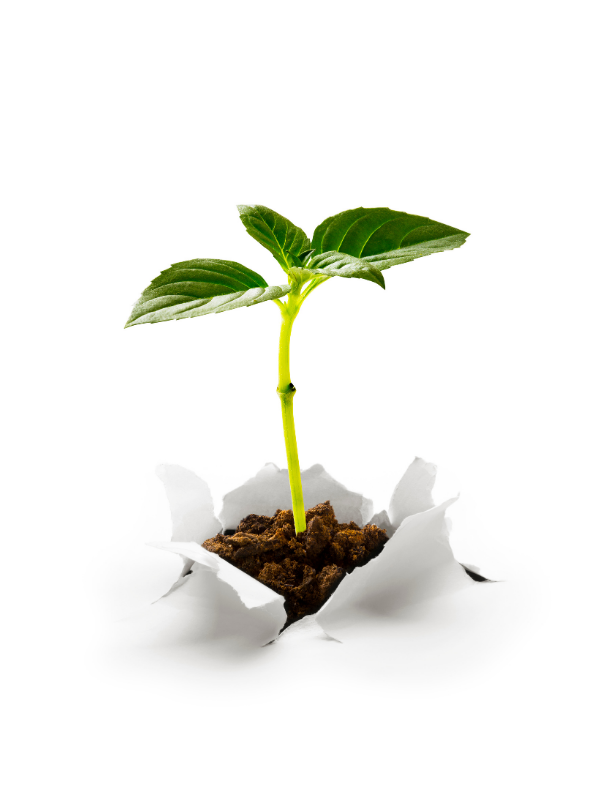 "Real content marketing isn't repurposed advertising, it is making something worth talking about."
Seth Godin
Developing and producing content that connects with your audience is a fun
and gratifying job. Making them succeed is the reason why we do what we do.

But it's also hard work and requires endurance, discipline and passion to serve
your audience. You have to show up every day and help them solve their problems with the content you are developing.

But beware: If you want your content strategy to work and develop great content, you have to implement a development process and find the right resources.

No matter if you do it inhouse, outsource it to different vendors or decide on a mix of both, you will need a team that speaks the language of your audience and knows what content will work for them.

How to set it up?

Here is what I've learned in 10 years developing and launching content projects across the world.
Have a content development budget

Don't forget about the details.
Include the costs of staff, vendors, technology and distribution.
Make sure that your organisation is committed to the agreed number and will not cut it throughout the year.

Pro Tip:
Allocate more money than you think you will need. Then add some more.
Believe me. It's a smart move.
Hire a great content team

You will need a leader that will manage the process and the team, creatives who turn the idea into content and communicators who will promote your content internally and externally.


Pro Tip:
Hire inside talent first. They already understand your company and your audience.
Look outside your company for talent

Great writers, designers or video producers can help you with your content development on demand.
You will need them when things kick off and you have to produce more content to communicate with your tribe.

Pro Tip:
Ensure your vendors understand the tone and messaging you want to use in your content.
Invest in technology

You will need technology to manage your daily content production, coordinating your teams efforts and distribute your content.


Pro Tip:
Try to find ONE platform that will fit your needs and can handle all of them.
Managing multiple platforms will be painful and guarantee unnecessary problems. Don't go there.
Pick your topics

You should have one goal in mind.
Is this topic relevant to my audience?
Start creating content around that topic which will help them solve their problems.

Pro Tip:
Don't pick more than six. Focus on the important issues of your audience and stick to the topics you committed to.
Your content should fit with the needs you identified. Every piece.
Promote inside your company

Talk to as many people as possible to educate them about your content development and get buy in from leadership, sales and operations.

Pro Tip:
Make this a regular effort. Everyone in the company has to know about your great content.
You have to educate them to ensure they become content Ambassadors.
Conduct a content audit.

I promise you that there is already content that you produced in the past.
Screen your websites, databases, intranets and internal files.
Ask your Sales and Operations teams.
Then index the content based on format, topic and where it is stored.

Pro Tip:
You will find content that will already fit with some of your topics.
Take it and tweak it until it speaks in a compelling way to your audience.
Et voila: Your first piece of content is ready.
Review your website.

It will be the to go place for everyone who wants to consume your content.
You have to make sure that your content can be easily found and that it is structured in a way that it can be searched by topics and formats.
Make it a great place.

Pro Tip:
Talk in a human way on your website. Don't gate most of your content. People hate it.
Make sure you can publish blogs on your site. When you create content you will want to blog about it. A lot!


Create a content calendar.

Pick your own timeline. But it should map out the content delivery for the period by topic, format, publishing date and where it will be distributed.
Add a column for the development stage to know that you are on time or behind your planned timeline.

Pro Tip:
Distribute the calendar monthly throughout the entire organisation to make everyone aware of what content is available and what is to come. Include suggestions of two liners for social media posts.
Are you ready to develop content that will make a difference in the lives of others and transform your company in a content creation machine?